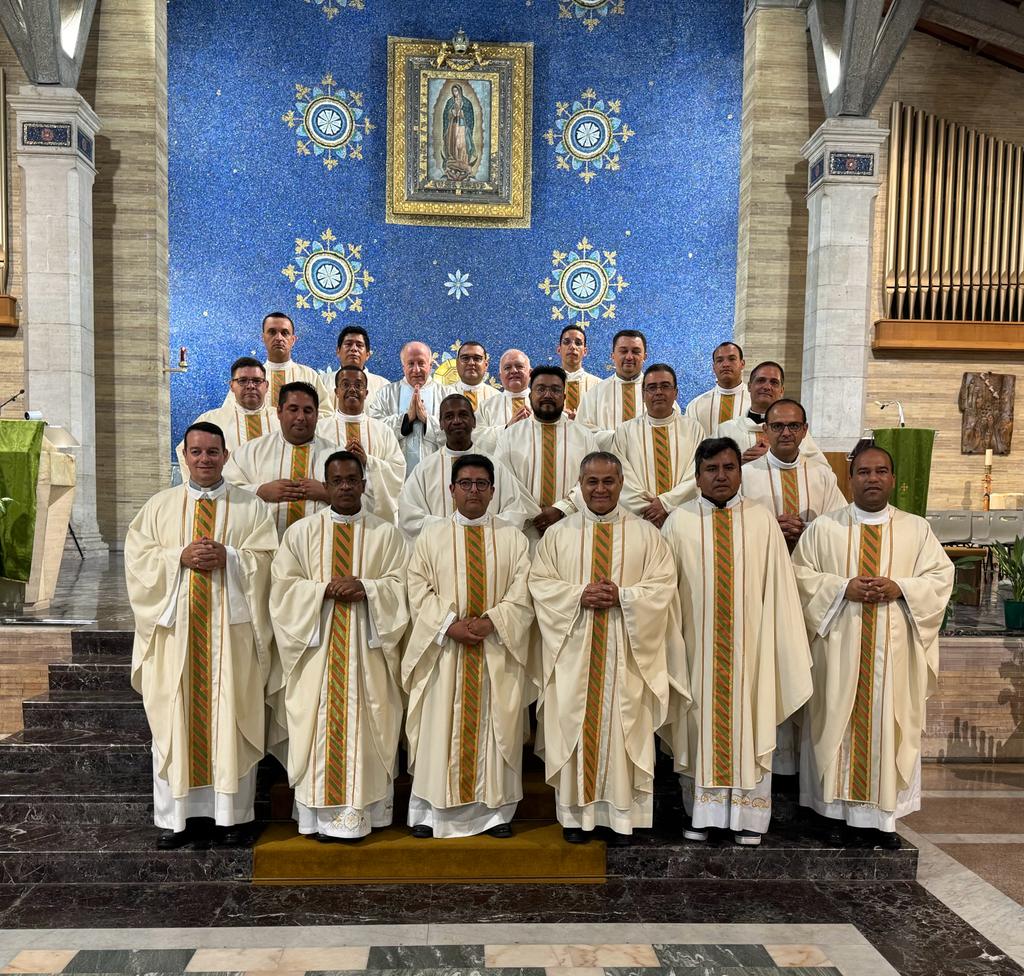 The first gathering of PCIMME alumni took place from October 18 to 24. Twenty-three priests from different generations participated. The reunion began with a welcome dinner. On Thursday, October 19, they were welcomed at the Ateneo with the university directors and again toured the halls of the university. Afterwards they were taken to the Sindone exhibition at the Ateneo. At noon the Eucharistic celebration was held. Lunch was held at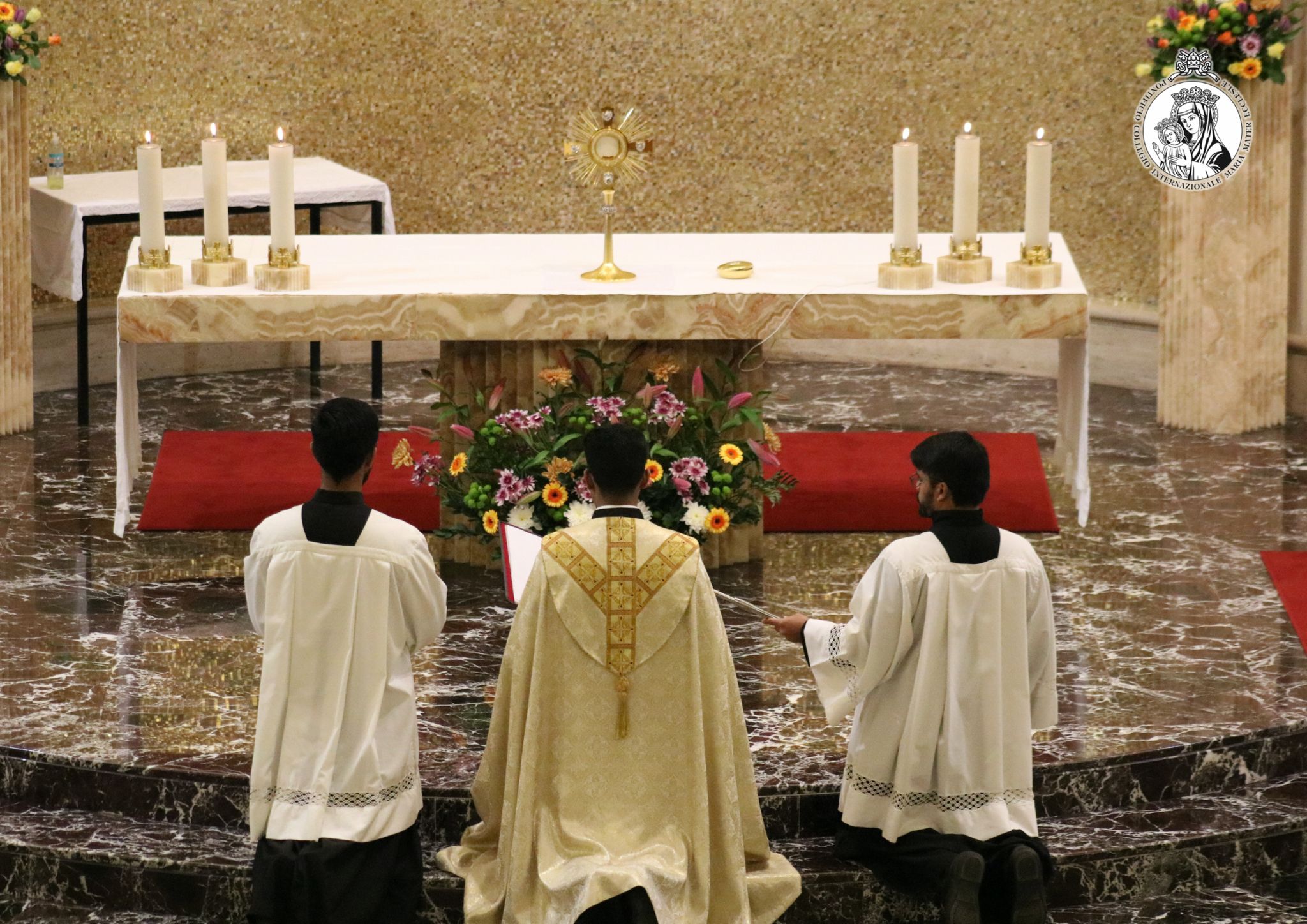 WE PRAY FOR PEACE AND REMEMBER THAT LIFE IS SACRED AND INVIOLABLE" (St. Francis). On Monday we joined as a college in prayer for world peace especially for peace in the Holy Land.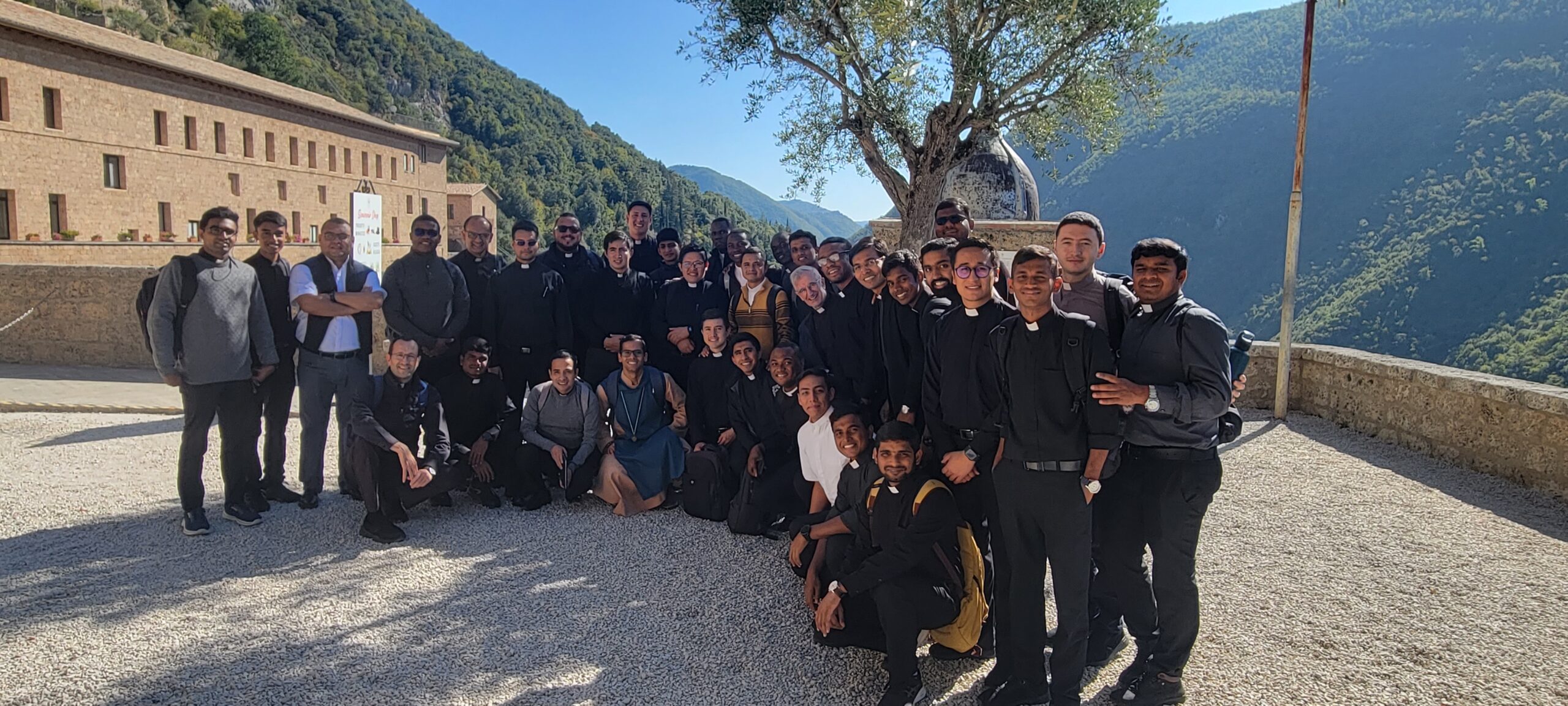 Saturday 14th the school had the opportunity to visit the oldest monastery in Europe, the Monastery of St. Scholastica in Subiaco. We then visited the Sacro Speco, the place where San Benedetto spent his first years as a hermit. We had the opportunity to learn about the history and to visit every corner that was part of the early history of St. Benedict.