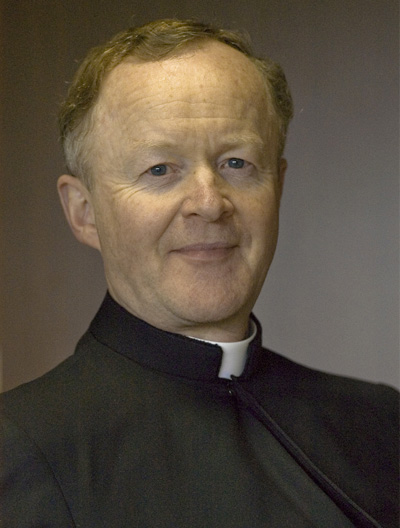 Dermot Ryan, L.C.
Vicerector
Dear brother,
Welcome to Rome and welcome to the Pontifical International College Maria Mater Ecclesiae.
We want to express to you the joy of having you among us and the confidence that the experience of priestly and spiritual fraternity that we wish to share with you, will find in you a full correspondence.
We invite you to feel at home, with the freedom to contact us when you want or need it. For our part, we will seek to be at your disposal, each according to its sector of competence.
We are sure that you will try to adapt to the directives and the statutes of the College that you promised to accept before coming. We trust that, with your collaboration and commitment, and our availability to accompany you on your journey, the time you will spend in our College can be really fruitful in all areas.
We request the intercession of our Mother Maria Mater Ecclesiae and of Saint John Paul II, our protector.
Fr. Dermot Ryan, L.C.
Vicerector to the community of students priests
Roma, 28th of Septembre, 2020