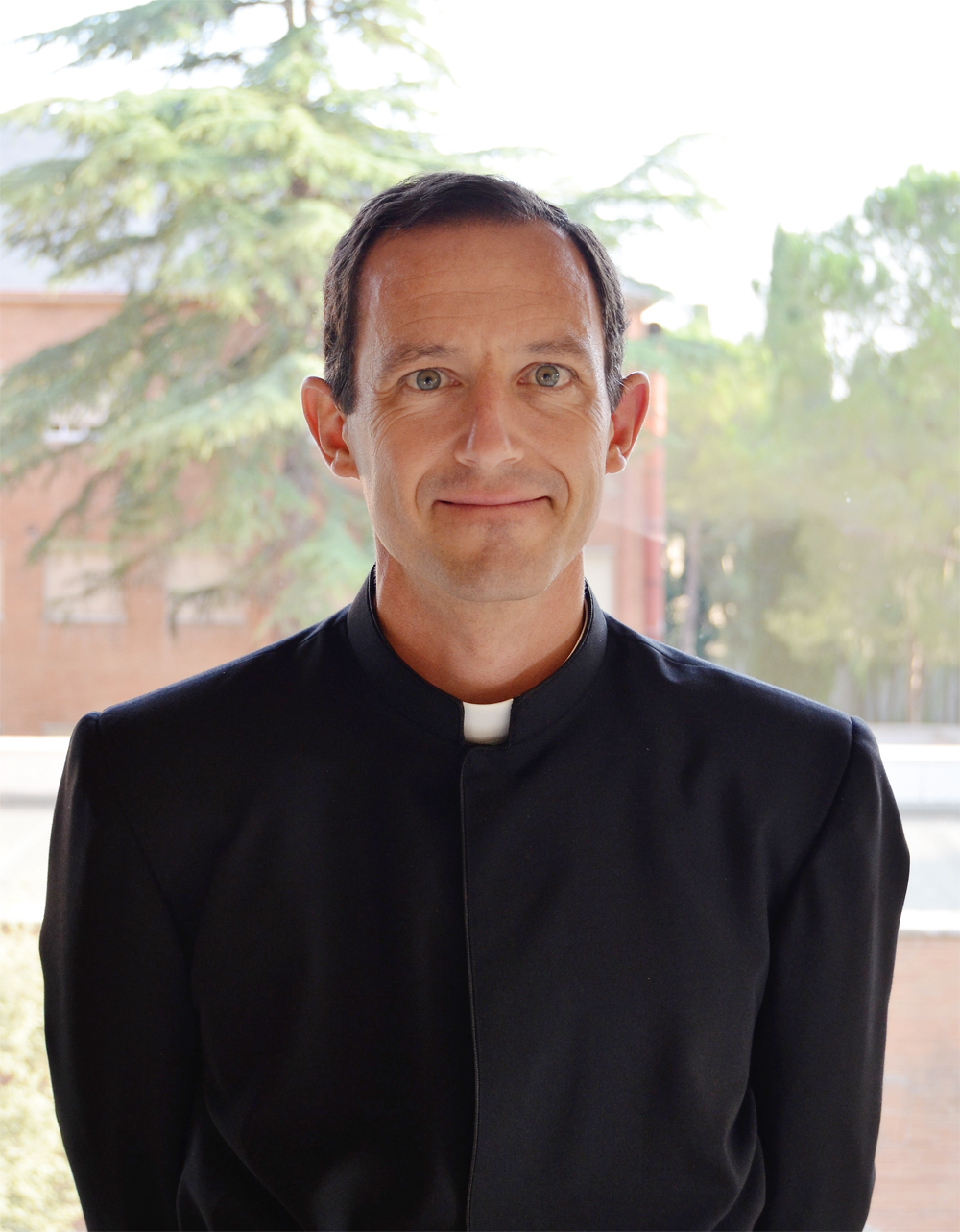 Enrique Tapia, L.C
Rector
Dear friends,
In the post I wrote in September 2020, I asked the Lord to bring the vaccine against Covid to the world. Blessed be God, for the vaccine has already reached millions of people!
The vaccine has not yet reached Maria Mater Ecclesiae College. But we are happy because the Lord has been great with us in the last months. Let me tell you about it.
In December 2020, several seminarians and formation priests of the seminary were infected with Covid. More than 50 of us were quarantined. Fr. Edward McNamara, the spiritual director, was in hospital for 15 days. But thank God no one was seriously ill and by January we were all recovered, and many had antibodies. It was a small test for all of us and we can say that we got through it, with the Lord's help.
In recent months several former students of Mater Ecclesiae have been ordained priests in their dioceses: Augustin Wono y Victor Kombe (Bertoua, Camerun), Alfred Vetam y Orneil Lengue (Camerun), José Ettolil y Bijo Jose (Changanacherry, India), FranciscoMary Isiorhovoja (Warri, Nigeria), Jesús Rosillo (Cabimas, Venezuela), Leonel Báez, Sergio Vallejo e Isidro Cortés (Puebla, México), Alberto Chávez (San Salvador, El Salvador), Emanuel Peña Sánchez (Tlaxcala, México), Charles Ekene y Emmanuel Chigozie (Onitsha, Nigeria). También dos seminaristas recibieron la ordenación diaconal ahora: Ramiro Vázquez Aguilar, Luis Carlos Rodríguez López (Tabasco, México). We remember them all with appreciation and we keep them in our prayers so that they may be holy priests, good shepherds after the Heart of Jesus.
Finally, I would like to inform you that this year 2021 the College will be 30 years old. On March 25, 1991, the Congregation for Catholic Education approved and canonically erected this seminary. How many blessings from God in three decades! To all those who have passed through Mater Ecclesiae during these years, our heartfelt remembrance, gratitude and prayer.
And the most important thing: CHRIST IS RISEN!!!! That is why we have nothing to fear. Our faith and our trust rest in the One who has conquered sin and death. Whatever happens, we look to the future with hope and excitement, with the desire to be able to pass on God's love to many people.
I ask for your prayers for us, please. Thank you very much.
Fr. Enrique Tapia, L.C. Rector