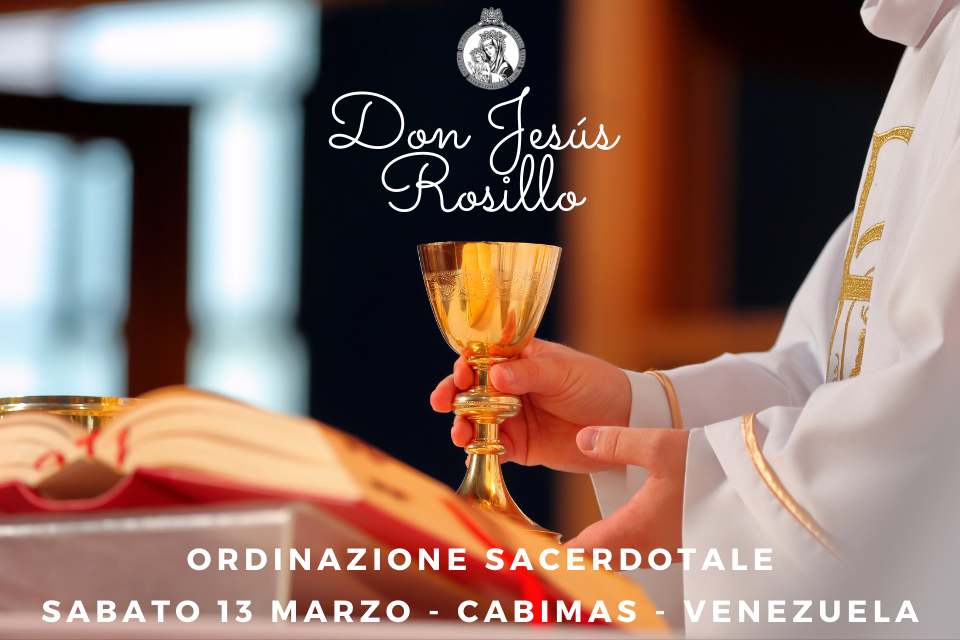 Priestly ordination – Fr. Jesús Rosillo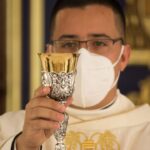 On March 13, by the imposition of the hands of H.E.R. Bishop Ángel F. Caraballo F, bishop of Cabimas, Venezuela, the deacon Jesús Rosillo, ex-seminarian of the College, was ordained a priest.
Fr Jesús did his theological formation in Rome, in the Pontifical Athenaeum Regina Apostolorum and staying in the Pontifical International College Maria Mater Ecclesiae for 3 years of his life.
Last year, Fr. Jesús gave a small testimony before being ordained a deacon. You can find it at the following link: Fr. Jesús Rosillo
We find in these words pronounced last year, the desire of Fr. Jesús to receive this great gift of the priesthood, but not for himself but for others, in full awareness and joy.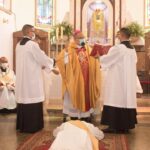 In his homily, the bishop Angel Caraballo recalls the vocational witness of Fr. Jesús, above all the fact that Our Lord told him that he did not want just a few years of his life, but his whole life. It also emphasizes what a priest is, that is, a man consecrated to God. A man who prays for the action of evangelization to be effective and bear fruit. The identity of the priest is to be Christ, and as a consequence, a man fully dedicated to the people given to him.
Afterward, the link to have the homily of Mons. Ángel Caraballo: Bishop Ángel Caraballo
The following day, Fr. Jesús celebrated Holy Mass in the same Church with his and his friends.  In Fr. Jesús' family there are 4: his parents and a sister.
As a ministry, the bishop gave him the mission of being the director of the pastoral care of communication of the diocese, he helps the cathedral of Cabimas and is also a formator in the preparatory seminary of the city.