Rector's message at the beginning of the academic year 2023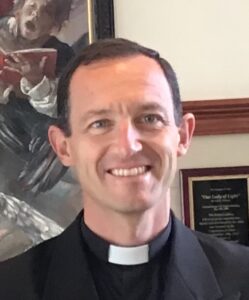 Dear friends,
A new academic year is beginning at Mater Ecclesiae!
Between August and September we are receiving 36 new seminarians from different dioceses of Colombia, Peru, Uganda, Nigeria, India, Mexico, Canada, Brazil, Haiti, Angola and Tanzania. And also this year we are welcoming new priests from Mexico, India, Uganda, Malawi and Vietnam. So this year our community will be composed of 90 seminarians, 25 priests studying for a doctorate or licentiate, and 10 Legionary priests who are part of the team of formators.
We thank God for these new priests and seminarians in our College.
October 2023 is an important month for the Church and for our College. For the Church, because the first session of the XVI Ordinary General Assembly of the Synod of Bishops, which will deal with the Synodality of the Church, will be held in Rome. The aim of this synod is "to offer an opportunity for the whole People of God to discern together how to move forward on the path to be a more synodal Church in the long term," as the official website of the Holy See reads.  On the other hand, also in October we have organized a meeting of Mater Ecclesiae alumni here in Rome, to pray together, share experiences, and offer alumni priests the opportunity to go on pilgrimage to Rome and renew themselves spiritually. If you are an alumnus of the Mater, come to the meeting!
We place this new course in God's hands, asking Him to continue blessing us with an authentic Christian life, to continue helping us to form seminarians and priests according to the Heart of Jesus, good shepherds who will help this world and so many people to discover the love of God and to walk on the paths of peace, love and justice, on the paths of the Kingdom of Christ.
I ask you to please pray for us. Thank you very much.
P. Enrique Tapia, LC.
Rector