Rectors Lent message 2023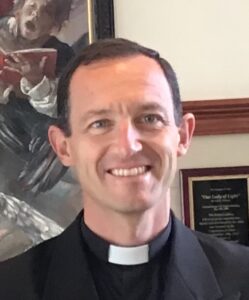 Dear friends
Pope Francis has left us a beautiful message for this Lent 2023 (https://www.vatican.va/content/francesco/es/events/event.dir.html/ content/vaticanevents/es/2023/2/17/messaggio-quaresima.html). In this message, the Pope invites us to listen, to listen to Jesus, to listen to the Word of God that speaks to us every day.
We all have some situation in life that worries or troubles us, some problem, some pain. Let us listen to Jesus, let us listen to God, to his Word, and I am sure that there we will find the answer to our worries. In this world that is so much in need of peace (let us remember how many wars there are today), the Word of God will give us the peace that our hearts seek.
Then the Pope also tells us that we have to listen to others, to our brothers and sisters, to our neighbor. This is an important aspect of the Synodal journey that the whole Church is making. Let us allow God's peace and love to enter our hearts, listening to the Word of God every day, and then we can be transmitters of this peace to others, our brothers and sisters, who need someone to listen to them, to help them and to love them.
May this Lent be a path of conversion, of prayer, of peace, to reach the great joy of Easter of the Risen Lord.
P. Enrique Tapia, LC. Rector