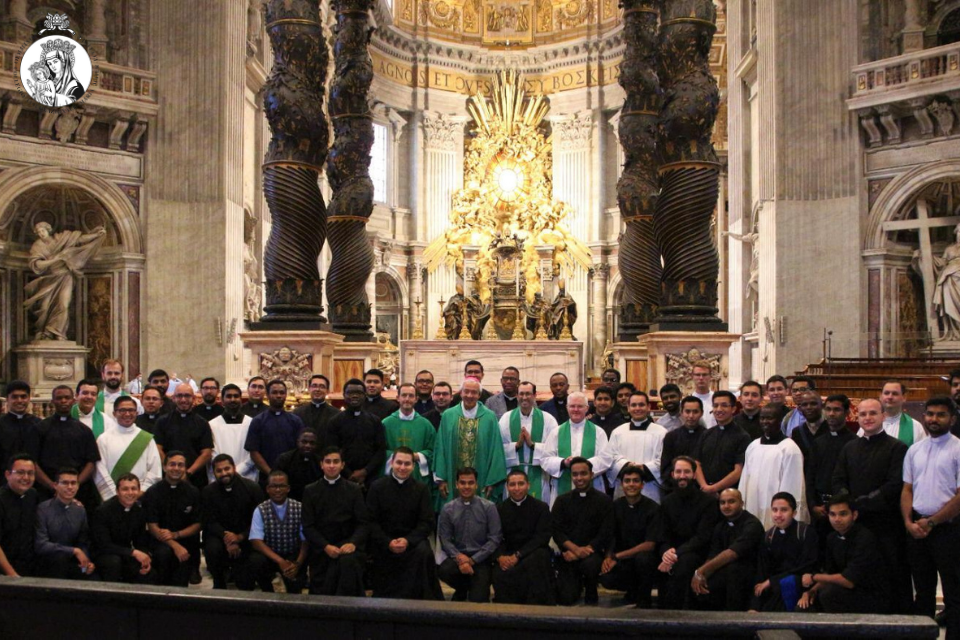 Holy Mass with Mons. Patrón
Holy Mass at the altar of St. John Paul II, with Mons. Jorge C. Patrón Wong and the community of seminarians of PCIMME
This Sunday, September 20, at the beginning of the new academic year, the seminarians of the College had the opportunity to celebrate Holy Mass in St. Peter's Basilica in the Vatican, at the altar of the tomb of St. John Paul II. The mass was presided by H.E. Mons. Jorge Carlos Patrón Wong, Secretary of the Congregation for the Clergy.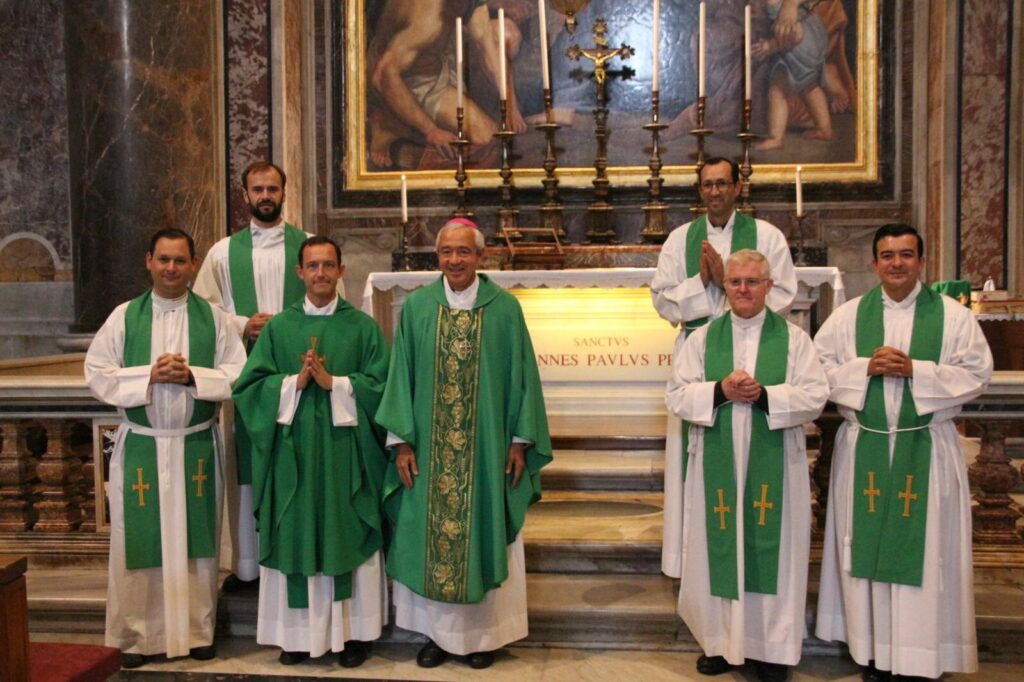 In his homily, the bishop Patron emphasized the following: "Priests and seminarians are those who seek the ways of the Lord. Lord, what are your thoughts, what are your ways?
Referring to the first reading of the prophet Isaiah, he underlined the fact that "God is a God who is close … He always accompanies us, but we must learn to accompany us, above all for the reality of the diocesan priest. The life of a priest must be formed in community, he is never alone, he should never be alone. In this period everything has changed, but community life has not! Because it made us grow in friendship, in mutual support, in working together ".
Speaking of St Paul's letter to the Philippians, he commented: "If I live, it is for Christ. If I die, it is for Christ. The current situation has led us to think about the meaning of life and death. We must give meaning to life, but above all to a life … the life of Jesus, because "for me life is Christ and death is gain".
Commenting on this sentence of the Holy Gospel, "The last will be the first and the first will be the last", and referring to priestly formation, he spoke about an error that is found sometimes in the life of the priest: "The first who are called to be with the boss, they complain … In their hearts, they only expected a payment. It is a mistake to think that everything is a burden, that we are in formation to suffer, no! If we seek pay, and not the Lord, not it. Church, not the people of God, then we experience a job, not a vocation ".
Then, Archbishop Patron again insisted that "let us seek the Lord now that we can find him! May Mary Most Holy accompany us to walk the ways of the Lord ".
At the end of the Holy Mass the following group photos were taken: