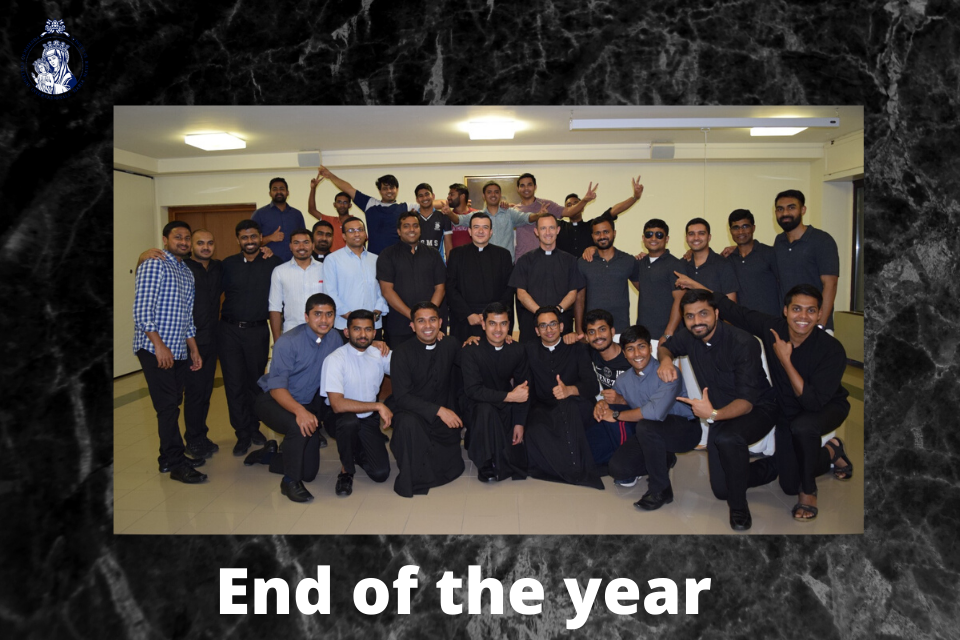 End of the year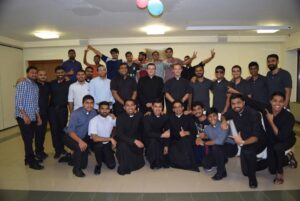 We reach the end of the year
Dear friends,
We are living in a time of change, and a change of era. These words of Pope Francis are not new, they are found on the Web in numerous articles dealing with the economy, culture, society, technological development…
The COVID-19 pandemic has come to confirm this idea. Most contemporary human beings have never seen or experienced anything like it.
How are we living this situation at Mater Ecclesiae College? The Lord has been and continues to be infinitely good to us. Since March 5, at the suggestion of the civil authority, we have been confined to the house without being able to go out without serious reasons. Thanks be to God, the pontifical universities soon continued to give their classes through the Internet and seminary life was able to follow its more or less normal rhythm: a life of prayer, Holy Mass (we never lacked the most important thing, the Eucharist, the presence of the Lord Jesus alive among us), classes, study, fraternal life together… All with respect for the measures of security and prudence that were recommended by the civil authorities: distance of at least one meter between us, frequent washing of hands, etc. We have been able to live these months in an atmosphere of serenity, peace and trust in God. There has been pain, certainly, as illness and death have knocked on the doors of the houses of people we know. We have prayed a lot for all of them and for all the people who are most in need. And we continue to do so.
This period has been a trial period. It has served to increase our faith and trust in God, to put ourselves even more in his hands, to cultivate patience, to pray more, and to understand our brothers better.
Now, at the end of the course, come the exams and then… some uncertainty about the future. Will we be able to leave Rome to do pastoral work in some parish? Will the seminarians and priests be able to return to their countries this summer? At present, nothing is certain. Well, yes, there is one thing that is certain, and that is that God loves us and guides our lives through mysterious, sometimes painful paths, but always towards a goal that is Heaven, full happiness. And that gives us peace, confidence, security. "Though I walk through the valley of the shadow of death, I will never fear," says the Psalm, "the Lord is my strength, my rock and my salvation". Whatever happens, the Mater Ecclesiae will watch over the good of the priests and seminarians who remain in Rome.
Who will separate us from the love of Christ? The tribulation, the anguish, the hunger, the sword…? Neither death, nor sickness, nor any virus can separate us from the love of Christ if we truly believe and trust in Him. Let us ask the Lord for the grace to increase our faith, our trust, our love for Him, so that we can continue to live these hard times, this change of era, with hope and helping others as good Samaritans and good pastors.
I ask you for a prayer. Thank you.
Fr. Enrique Tapia, LC. Rector.